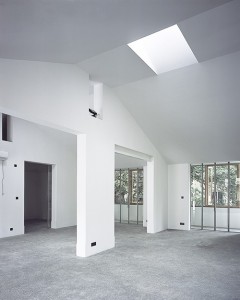 Founded in Hong Kong and Shanghai in 2004 and 2007 respectively, besides, has set up a new office in Hangzhou since 2021, Atelier Liu Yuyang Architects works to build socially inclusive and spatially innovative architecture, landscape, and urbanism. The firm's works are recognized by their research-based and program-driven approach with a primary interest in the public realm.


Under the leadership of Mr. Liu Yuyang, the practice has been carried out in recent years in four areas, Education & Workspace, Culture & Leisure, Renovation & Regeneration, Landscape & Infrastructure. Based on the unique narration of each work to create vivid scenes and spaces, seeking meaningful poetry and value.


Widely published and exhibited, the firm's notable projects include the Shanghai Museum of Contemporary Art (2005), Shanghai Nanjing Rd. Pedestrian Kiosks (2009), Shanghai Minsheng Wharf Waterfront Landscape and Reconnection Infrastructure (2019). Recent awards include Dezeen Award Hospitality Building of the Year (2019) and Gold medal for ARCASIA Award for Architecture (2019). Besides, has multi participated the large-scale exhibitions, such as the Venice Architecture Biennale, Shenzhen-Hong Kong Biennale, Shanghai Urban Space Art Season, etc.